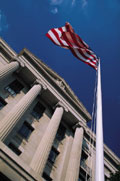 Documents
31st Judicial District Bar Membership Forms
31st Judicial District Bar News
Med Society Default
Medical Society Newsletters
Newsletters for entire FSDCMS membership.
Med Society Practice Management Newsletter
From the Winston-Salem Medical Group Managers.
*Adobe Acrobat Reader may be required to open pdf files. This is already installed in the vast majority of computers. If needed, a free copy can be downloaded from Adobe.com
NEWS FLASH
The NC State Bar has advised that effective 1/1/2019, the 21st Judicial District Bar has become the 31st Judicial District Bar!